Welcome to our special brand of 30's and 40's weekenders at the Victoria Hotel in beautiful Torquay – the English Riviera! It's a 225 capacity hotel with three ballrooms (one of which is taken up by our cinema), a snug bar which will host our daily sing-along's and a very elegant glass-domed restaurant and huge indoor swimming pool.
WHAT'S IN STORE FOR YOU?
Our British-slanted long-weekend goes all the way through till Monday and is absolutely jammed-solid with all kinds of period entertainment featuring the UK's very best orchestras, groups, DJ's and dancer teachers from the 30's and 40's world. On Friday we have, back by special request, the pyrotechnic Big R Big Band. Making their debut on the Saturday is the 20 piece Sleepy Lagoon Orchestra playing the music of Jack Hylton, and on Sunday we have the legendary Pasadena Roof Orchestra. Our expert DJ's include Rob Be-Bop, the Swinging Detective and special guest – the Radium Hot Club's Sizzlin' Jim. Our stellar line-up of entertainment is hosted by that ever-popular cheeky chappie, Viv The Spiv. He and all the team will be there to give you a hearty greeting on Friday afternoon. Each evening from 8pm till late we feature three sets from our big name orchestras, taking them to well after midnight for all you revellers that like to dance to the early hours.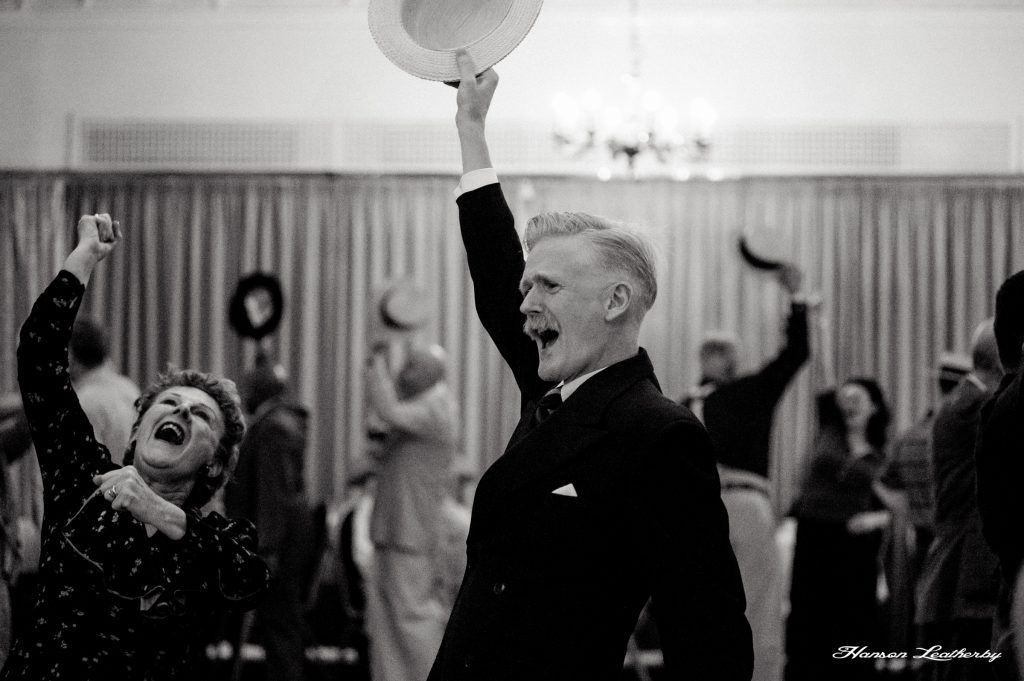 In the day time, as well as the social and swing dance lessons with Mark and Hoc Ewing, there are our trademark traditional Savoy Tea Dances, where we also feature period novelty dances (which we are also famous for!) or you can enjoy a good old sing-along with Tim Huskisson at the piano or a game of 'Hoy' with Snowboy and Viv in the Windsor bar. Not only that, we are also offering you the full Cinema experience. Film-expert, Paul Cotgrove, of White Bus Cinema, will be presenting expertly-curated classic period British films on the huge ¾ cinema-size screen throughout the weekend. There are high-end vintage dealers and hair and make-up (courtesy of Vanity Box), and on Saturday we also have a daytime vintage fair; which is open to the public.
From Foxtrot to Jitterbug, Balboa to Palais Glide, we have something for you. Please note however in a sincere effort to keep things in period we do not cater for The Charleston Stroll or any 'Strolling' or 'Line Dances.
We hope to see you there
Mark and Tony